Find every &$%# SVG icon on your computer
SVGX is the desktop SVG browser designers and developers wished they had.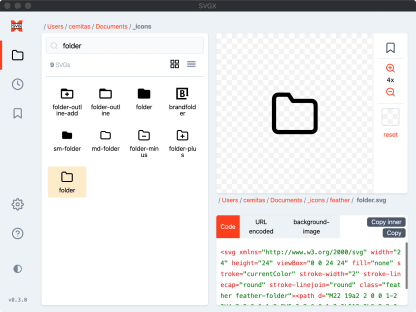 Locate any SVG
Powerful search tracks your SVG icons across deeply nested folders.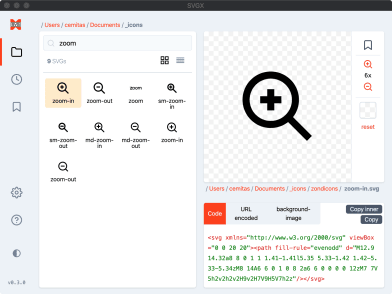 Preview & zoom
See how SVG files render on screen. Zoom in for more detail, or out for the big picture.
Backgrounds
Check out how your icons look on transparent or colored backgrounds.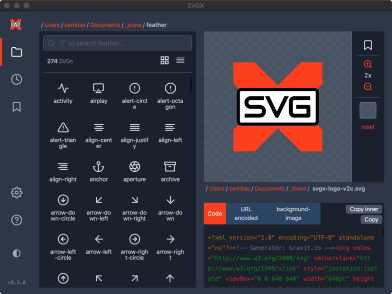 Dark mode
What works best for your eyes.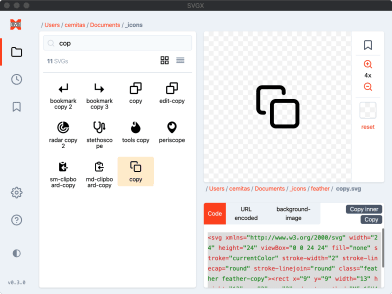 Copy markup
Copy the SVG code to the clipboard, then paste it in your projects. Either the whole thing or the inner markup.
URL encoding
Copy/paste URL-encoded SVG code.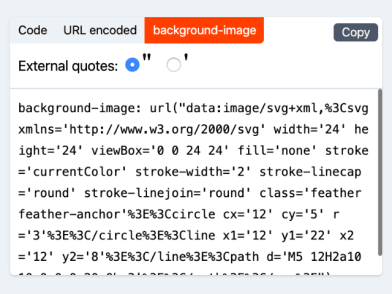 Background image CSS
Copy/paste background-image code ready to be used in your CSS.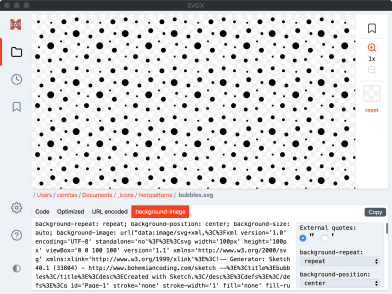 Background repeat
Got SVG patterns? Preview the image with various background-repeat, background-position, and background-size values, then grab the generated code.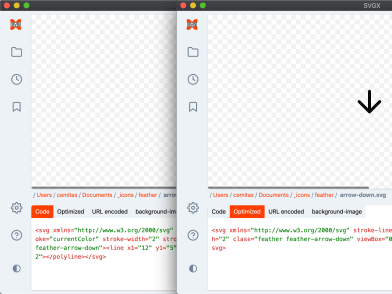 SVG optimization
Built-in SVG optimization using the popular SVGO library.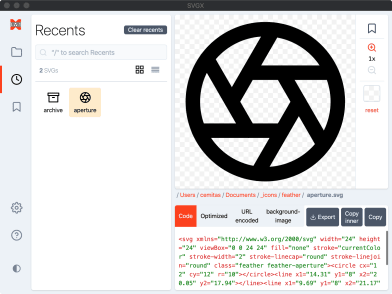 Recents
Found something you fancied but forgot where? Find it in Recents.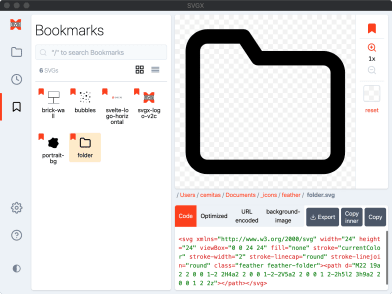 Bookmarks
Going back often to the same SVGs? Bookmark your favorites to access them quickly.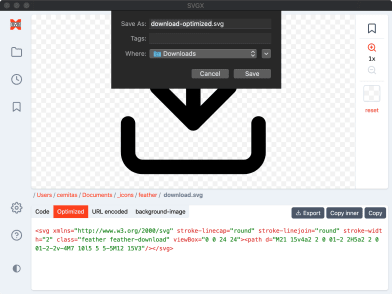 Export
Export the original or optimized SVG.
Stay in touch
Follow @svgxapp and stay updated on progress and launch details.
SVGX is still in development with a planned launch in early 2021!